Season's greetings eco-warrior! Are you yet to do the dreaded Christmas shopping? Does the idea of bustling past the crowds in town make you want to curl up and cry? Don't know what to get for fussy siblings or hard to please parents? Not to worry! Below is Violet's Christmas gift guide full of sustainable eco-friendly gifts for the family.
For… the hard to please Dad
Hotel Chocolat – The All Dark Vegan Chocolate Hamper Collection – £27.50
Chocolate is something that everybody loves and is sure to go down well as gift. Hotel Chocolat do a scrumptious range of vegan chocs, ethically sourced and packaged beautifully like this glorious hamper here that is sure to go down well with your old man!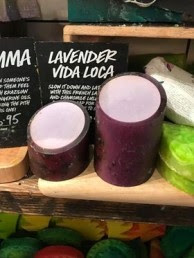 Lush- Lavender Vida Loca – £5.70 per 120g
This soap from lush makes a great gift. There are lots of options for different kinds of soaps containing natural ingredients. Lavender is a particularly nice one because of its soothing, relaxation properties.
Shared Earth– Hanging 'Beware grumpy old man'- £3.99
If you're feeling comedic (and brave!) why not give a fabulous colourful sign as a gift from Shared Earth. This is sourced from an ethical supplier. And at only £3.99 you can't lose!
For… the fashionable mum
Shared Earth – Cow bone shield earrings – £5.99
Shared Earth do the most gorgeous selection of earrings that any mother would love!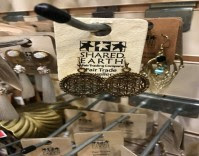 Many are made with Nickel-free hooks and some made from Cow bone which otherwise goes to waste (and these are not suitable for vegans) but if you're interested to know more then please do visit their website to see more information on how these unique earrings are crafted.
The Wise House – Short Kimono Dressing Gown Dandelion – grey – £32.50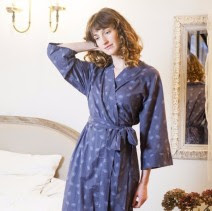 If your mum is a more glamorous lady of leisure who likes her fancy loungewear, then this dressing gown is a top choice for a gift. From a small business in Sussex, this dressing gown is based on Indian Culture, colours and textiles and is also Fairtrade. They even use environmentally friendly dyes to colour it.
 Shared Earth – Tapestries – £100
If you really want to treat your mum this Christmas, then look no further than these gorgeous throws from Shared Earth. They each have a different pattern that is unique, hand-stitched and made from recycled fabrics. Even though they are a little more expensive, if you're looking to splash out, I would recommend these gorgeous original pieces.
The low maintenance brother…
The Wise House – Lambswool Knee High Socks – Penguin – £25.00
These socks are handmade in Hackney, ethically sourced from places with strict animal welfare policies. They are woollen, warm and perfect for protecting cold feet against the gruesome winter weather.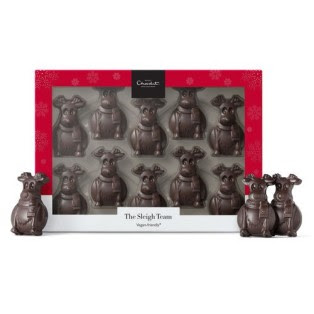 Hotel Chocolat – The Sleigh Team Dark Chocolate Reindeers – £8.00
How adorable are these little reindeer chocolates? They are dark, vegan and totally delicious, perfect for any chocolate lover at Christmas!
For the sassy sister… 
The Body Shop – Medium Community 
Trade Jute Gift Pouch – £3.00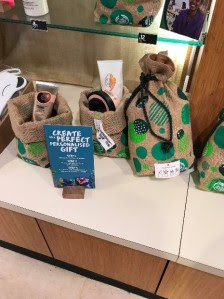 Did someone say pampering? No need to go to any salon, just hit the body shop this Christmas! You can make your own personalised sack of vegan goodies.
Lush – Snow Fairy Shower Gel – £9.95/ 250g
For the true girly girl… this pink Snow Fairy shower gel. Another gift suitable for vegans, with bottles you can reuse and a smooth pink shower gel to keep you smelling totally Lush!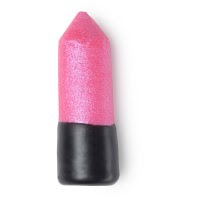 Lush – Solid Highlighter – £11.95
And if you think someone needs even more pink in their life, this highlighter also from lush would make a lovely addition or a nice stocking filler for a super deserving sis!
For the cute little sibling…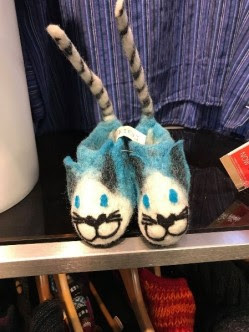 Shared Earth – Children's animal boots – See store for details

If you have a little sibling who is on the nice list this Christmas, then these little animal boots from Shared Earth are the perfect gift. To keep a little cute boy or girls' feet nice and toasty in the winter months. They come in other styles as well, so be sure to check them out!
My Personal Picks…
Shared Earth – Dreamcatchers – £1.99- £3.99
I absolutely loved these amazing colourful dreamcatchers from Shared Earth. Stunning unique patterns, you can get them with feathers or if you're a vegan you can get them without. Such decent prices and with so much choice, why not get one in each colour?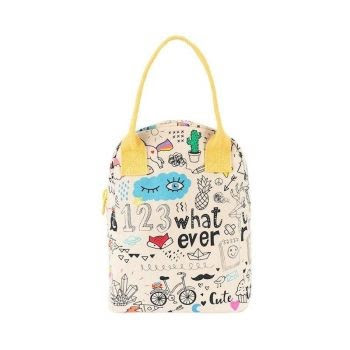 The Wise House – Lunch Container- £17.00-£25.00
These lunch containers are adorable, they'd make a perfect gift for a busy working individual who takes their lunch to work each day. They are made from organic cotton and by taking a reusable lunch bag to work or school instead of buying food with lots of packaging, this gift is eco- friendly in more ways than one.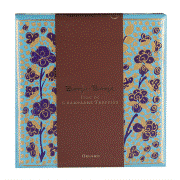 Holland and Barrett – Booja Booja Champagne Truffles – £15.00
I would be absolutely thrilled if someone would buy me these for Christmas! Booja Booja vegan champagne truffles are the epitome of luxury. Make sure you treat someone special to these this Christmas (or even treat yourself, I probably will!)
Shared Earth– Reusable Coffee Cups – £9.50- £11.99
I love collecting reusable coffee cups and I simply cannot function without my morning cuppa! These eco reusable coffee cups come in so many different styles so there is so much choice. They are made of natural bamboo fibre.
And to finish: Eco Gift Wrapping
There can be lots of different mediums used for packaging, conventional methods use plastic and create significant waste. However, there are lots of great alternatives. These sweet little newspaper gift bags from Shared Earth come in different sizes and are also reusable.
Lush- Knot Wraps
These knot wraps from lush are a fantastic alternative to wrapping paper. Lush use reusable scarfs in so many beautiful different patterns to wrap bath bombs, shower gels, pots etc. although you could really use them to wrap any gift. They are reusable and come in a variety of styles. Lush will also wrap gifts in store using this technique if you wish. I wouldn't be surprised if the scarf went down better than the gift itself! If you're interested in using knot wraps yourself there are online tutorials so, do go and check them out on the Lush website for more information.
I hope this has given you some good ideas if you are yet to complete your Christmas shopping. I would like to say a big thank you to the shops that spoke to me about their products and how they are involved in sustainability and ethical trade.
If you would like to know more about these products, I would suggest visiting the websites linked in the article, or go and talk to the staff in the shops mentioned who are so incredibly friendly, knowledgeable and generous with their time. Lastly, I would like to wish everyone a wonderful holiday season.
Merry Christmas readers!
Photo Credits: Violet Hatch, linked web pages
About the Author: Violet is a student at the University of York, studying English Literature.